Need ideas for veggie dinner recipes that are heathy, fast, and easy to make at home? Whether you're looking for Mediterranean-inspired pasta, spicy Mexican food, or hearty vegetable salads, these quick, 30-minute vegetarian meals hit the spot every time! Going meatless has never tasted so good.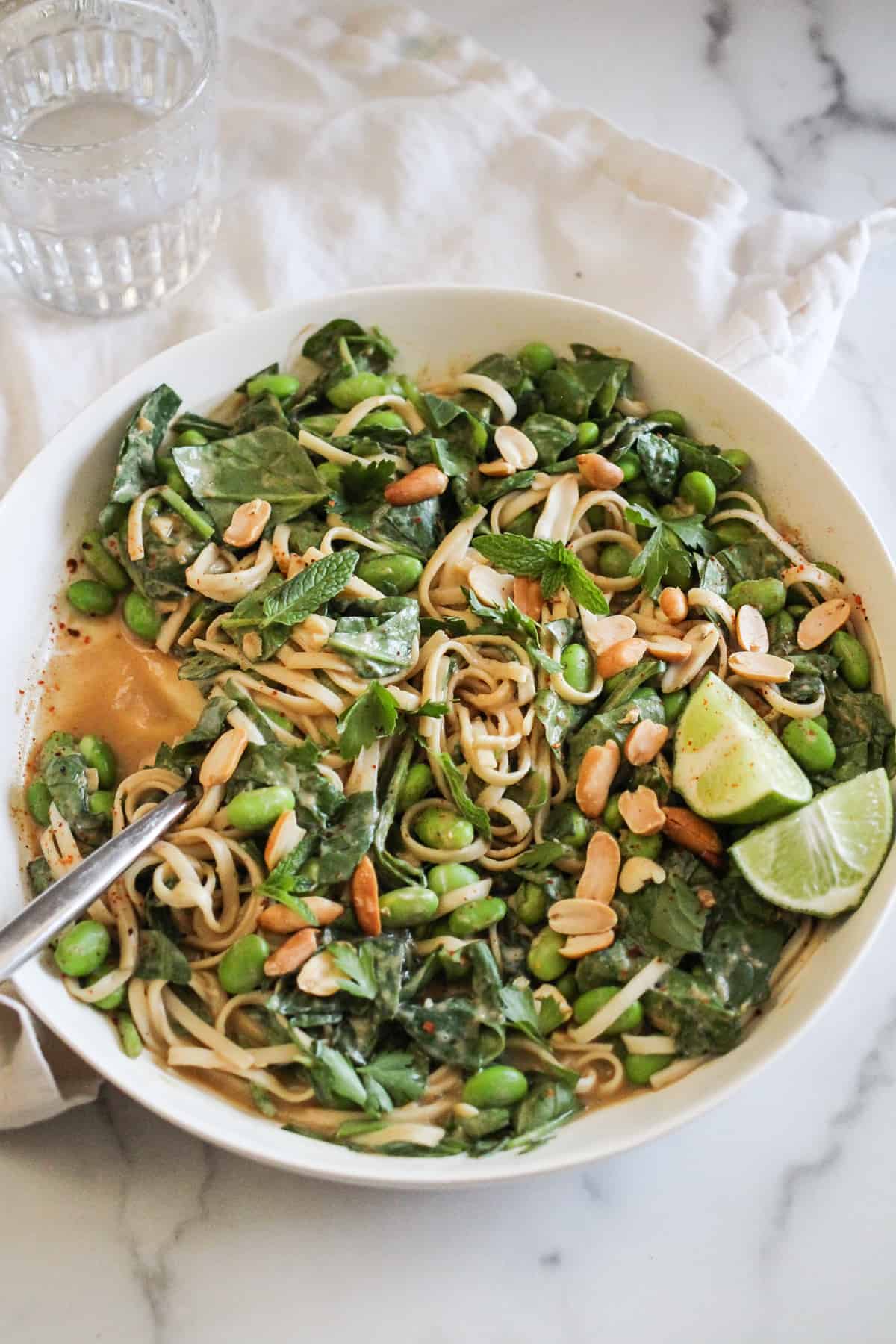 Even if you love to cook, there are days when you just don't have the time or energy to spend hours in the kitchen. (Looking at you, fellow new moms!)
As a dietitian, I'm a big proponent of cooking at home when you can, but that doesn't mean you have to make something "from scratch" every night of the week.
There's absolutely nothing wrong with simple, last-minute veggie dinners. On the contrary, these 30-minute vegetarian meals are balanced, flavorful, and packed with health-promoting nutrients.
Top Tip: Load up the pantry with convenient, vegetarian staples, like canned beans, pasta, and frozen vegetables for quick dinners you can prep and cook in 30 minutes or less.
Find my full Vegetarian Grocery List with more shopping tips here.
Jump to:
What should I eat for dinner as a vegetarian?
Some of the best vegetarian dinners are pasta with chickpeas, vegetable curry with tofu, hearty grain salads, and Mexican-inspired dishes with beans and avocado.
If you want to feel full and satisfied after a vegetarian meal, try to include all of these food groups:
Protein - beans, chickpeas, lentils, dry peas, tofu, tempeh, edamame, cheese, eggs
Starchy carbs - pasta, quinoa, farro, bread, sweet potatoes, rice, tortillas
Fat - avocado, nuts, peanut butter, tahini, olive oil, seeds, full-fat dairy products
Produce - all fruits and vegetables are fantastic (fresh, canned, and frozen)
The 30-minute vegetarian meals below are all great options, so let's get to it!
Download a printable PDF list of 30-minute vegetarian recipes here.
More Vegetarian Meal Ideas
For more easy recipes, check out my roundups of Vegetarian Meal Prep Ideas and 31 Best Healthy and Easy Vegetarian Lunches for Work.
[convertkit form=5395819]